University Park Fiance Visa Attorney
Welcome to Marriage Visa Services & The Law Offices of Jeffrey C. Pettys. My law practice has been providing Immigration services to clients living in University Park, Pennsylvania and the campus of Penn State University for several years. My law practice specializes in obtaining K1 Fiance Visas, CR1 and IR1 Marriage Visas and Green Cards for the fiances and spouses of US Citizens.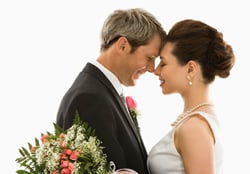 Our clients in University Park, PA, are US citizens living in University Park who seek to obtain K1 Fiance Visa and CR1 Marriage Visas for their foreign fiances and spouses, foreign students who have fallen in love with a US Citizen while studying in the United States on a J-1 or F-1 student visa, and married couples, where one spouse is an illegal alien and wishes to become a Lawful Permanent Resident.Our office represents clients from every state and can assist any person from any country around the world. Many of our clients have found us just like you did, through the internet or referred to us by just like you did, through the internet or referred to us by the United States.
We have represented doctors, other lawyers, school teachers, truck drivers, construction workers, University Park and Penn State employees, college students and professors, and married couples with immigration problems. We have assisted fiancées and spouses from countries as far away as the Philippines, China, Korea, Russia, Ukraine, Jordan, Israel. England, Sweden and Germany, as well as many others around the world. Some of our clients already live in the United States and wish to remain.
The process of becoming a client always starts with a call or email for a free consultation. During the consultation, we will determine the appropriate visa for your situation or whether some other immigration procedure should be pursued. No pressure will ever be applied to become a client during our conversation. We know that when the time is right, you will make the decision that is best for you and your family.
Should you choose to have our law office help you, we will ensure that your paperwork is filled out correctly, that all required documents will be obtained, and that all of the necessary rules and requirements will be met. With our help, the process will work for you.We always suggest that our clients focus on their new relationship and life together as a couple and let us do the legal work to help you immigrate or remain in the U.S. We invite you to review our web site which is full of helpful information. A close reading of our materials should answer most of your initial questions.
In University Park, Pennsylvania, you can call us toll free at 1-888-515-3529. Consultations are always free.