K1 Fiance Visa
Does it matter what state I live in if I want to use the Law Offices of Jeffrey C. Pettys to help me get a Visa for my fiancée?
No. Our offices can assist any US Citizen and most Residents living in all fifty states.
If you have a question or concern that is not addressed here, feel free to contact us and we will be happy to answer any other questions you may have.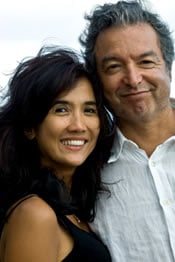 What is a Fiancee Visa?
A K1 Fiancée Visa (also known as a K1 Visa or Fiance Visa) is a type of visa that allows a foreign-citizen fiancé of a U.S. Citizen to enter the United States for the sole purpose of getting married. The foreign-citizen fiancée must marry his or her U.S. citizen sponsor (also known as a petitioner) within ninety days of arriving in the United States. If you are a U.S. citizen and you want to legally bring your fiancé into the country then a K1 Fiancé visa may be the best and fastest option for you.
The K1 Visa Application Process
Before beginning the application process for a K1 Fiancé visa, the U.S. citizen, must meet the following requirements to file a petition for a Fiancé visa. You must be a United States citizen. You must have met with your fiancé within the past two years and provide proof of your meeting. In certain, extreme circumstances, the meeting required may be waived for instances of extreme hardship or an inability to meet due to religious reasons. You and your fiancé must also be free and clear to legally marry at the time the petition for the alien Fiancé is filed and remain so thereafter. This means that you are both unmarried, or that any previous marriages have ended in divorce, death, or annulment and you have the documentation to prove it. You and your fiancé must also have a serious intention to marry within ninety days of your fiancé entering into the U.S. Finally, you will have to submit an Affidavit of Support to show that your US Citizen fiancé can financially support you once you move to the U.S. If you dont meet the income requirement, you can many times meet the income requirements with a co-sponsor.
The first step in obtaining a K1 Fiancé visa entails the filing of a Petition for the alien fiancé by the U.S. Citizen (also known as the Petitioner). This Petition is filed with the United States Citizenship and Immigration Services (USCIS) and must be sent to the appropriate USCIS Service Center, which is based upon the geographic residency of the U.S. Citizen. This petition is called the I-129F or Petition for Alien Fiancé. It is important to note that form I-129F cannot be filed abroad and that it is only valid for four months once USCIS has approved it. A U.S. Consular officer can, however, extend the petition for the purpose of processing the visa application.
Once your I-129F petition has been filed with USCIS, here's what you can expect:
Application filed and accepted – If the application is properly filed, USCIS will issue a receipt number and notify the petitioner that the application has been accepted.
Initial Review – During this step USCIS will conduct a background check of the petitioner and identify and/or address any issues that may need to be addressed.
Request for Evidence – If the application is missing or contains incomplete information, or USCIS wishes to further examine some of your information, a request for evidence will be sent to the petitioner.
Response Review – Once USCIS receives any information that was requested, it will be reviewed and the application process will continue.
Decision – During this step, a decision is reached and notice is mailed or emailed to the petitioner.
How long does it take to get approval of the I-129F Petition from USCIS and then what happens?
Generally 4 to 5 months from the date of the filing. One of the biggest advantages of hiring an experienced attorney to handle your visa immigration case is that the Attorney's experience will likely expedite the process by making sure that no mistakes are made and that all forms and documents are submitted correctly. This is very important. Any mistakes will delay the process by several weeks to months. With the help of our office, we can help you obtain approval from USCIS in about 120 days.Once USCIS approves the petition, the application will be sent to the U.S. Embassy or Consulate closest to the foreign-citizen fiancé for further processing.
Processing the K1 Fiancé Visa with the US Embassy or Consulate
Once the U.S. Embassy or Consulate has received notification that the application has been approved by USCIS, it will send notice to the foreign-citizen fiancé as well as a specific set of instructions on how to proceed with the process of applying for a K1 visa. Most notably the foreign fiancé will be given instructions on how to schedule a K1 visa interview and a medical examination.
K1 visa applicants will need to schedule and undergo a medical examination performed by an authorized physician. Instructions will be given to the foreign fiancé on how and where to schedule a medical examination as well as the names of authorized physicians. Although K1 visa applicants are not required to get the vaccinations required of visa applicants, they are strongly encouraged to do so since they are necessary when changing their status to a legal permanent resident once married and living in the US.
Please note that each US Embassy or Consulate has slightly different instructions for submitting your application for a K1 Fiance Visa and scheduling your visa interview. Nonetheless, you can expect to be required to submit the following items:
All pertinent visa applications including two non-immigrant visa applications, one non-immigrant fiancé visa application and application for immigrant visa and alien registration.
A passport
Divorce or death certificates of any previous marriages for both parties
Medical examination papers
Proof that you can financially support yourself or an affidavit of support may have to be filed by the U.S. citizen
Evidence of relationship with U.S. citizen fiancé
Two passport style photos
How Long Will It Take To Get A K1 Visa from the US Embassy?
You can expect it to take anywhere from 60 to 120 days working with the US Embassy or Consulate to get your visa. Unfortunately the length of time to obtain a K1 Fiance visa once the U.S. Embassy or Consulate receives the petition varies from case to case and from country to country.
Once your K1 visa application is approved by the US Embassy or Consulate, you can expect to receive your K1 Finace visa in a matter of a few days. From the date the K1 visa is issued, you will have a period of six months to travel to the United States. Once you are allowed entrance into the United States, you have a period of ninety days to marry your U.S. citizen petitioner.
Eligible children of K1 fiancé visa applicants can file for K2 visas and must file separate applications and pay all applicable fees as well. The children must be listed by the U.S. petitioner on Form I-129F. The children of a Fiance visa holder may enter the United States with the fiance or within 6 mos of the visas issuance. See our web site section on Children Visas.
Why Might A K1 Visa Get Denied?
K1 fiancé visa applications are scrutinized carefully and there are many reasons for why a K1 Fiance Visa might be denied. Some of the more obvious reasons are a lack of or incomplete documentation, medical concerns, criminal backgrounds, lack of proof of a legitimate relationship, a need to verify documentation or information provided by the applicants, or insufficient financial documentation to prove that the US Citizen Petitioner can financially support his or her foreign-citizen fiancé. Another common reason for denial is where a previous marriage for one of the parties has not been legally terminated.
Can same sex couples apply for a Fiance Visa?
Yes. With the Supreme Court's recent ruling against the Defense of Marriage Act (DOMA), I am of the firm opinion that same sex couples can now apply for a fiancé visa.